How we became a industry leading adhesive company
The company was originally formed in 1986 by two former employees of Alfred Adams & Co – a long established adhesive company based in West Bromwich. The original plan had been to sell edible & technical gelatine, but it soon became clear that success would come from a different direction.
Early in 1987 Ace launched a number of jelly glues in to the UK market. These proved to be immensely popular, particularly for bookbinding, and within two years Ace had become the largest adhesive supplier in the UK. PVAs & VAEs glues were then introduced to the range, to compliment the jelly glue adhesive products. Sales of these commercial glues grew steadily and are now the largest part of the UK business.
During these early years the company founders retired and Ace found itself owned by The Landauer Group, a swedish commodity trading company. In 2004 Landauer decided to concentrate on seafood and Ace was purchased by Demcopack Davis. This was the start of the group that has gone on to become Gluecom.
The current Managing Director, Phillip Lee, joined the business in 1987 as a fresh faced graduate. Having worked in all aspects of the business he retains the same enthusiasm and drive (though sadly not the same fresh face!) as he did all those years ago.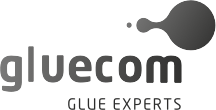 The Gluecom name was introduced in 2019 to give the separate companies within the group a corporate identity. It was important to let our larger customers know that we are an international multi-site company able to supply them across the whole of Europe.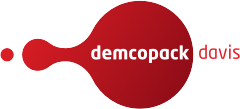 Established in 1979 Gluecom rapidly became Europe's premier manufacturer of jelly glues – exporting products all over the world. The quality of Demcopack's products is recognised globally recent investments have increased capacity to keep up with for sustainable adhesives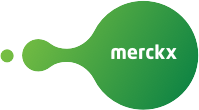 Established in 1938, in the picturesque town of Bruges, Merckx has grown in to a thoroughly modern production facility. With high levels of automation Merckx is capable of producing huge volumes of PVA & VAE dispersions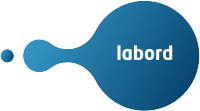 The oldest company in the Gluecom group, Labord was established in 1924. In the early 2000s Labord suffered from a lack of funding and was rescued by Gluecom in 2017. Since then massive investment in new production and packaging lines has transformed the business. Gluecom's international outlook has opened up new markets and Demcomelt is now being sold in almost every European country.
PVA & VAE glue dispersions are our largest product group by volume. These adhesives are sold for packaging, bookbinding and furniture woodworking applications. We manufacture PVAs & VAEs for the UK market at two of our UK sites. Products for EU markets are manufactured in Belgium & France.
Our fastest growing product group is hotmelts. EVA, metallocene and PSA hotmelts are produced at Gluecom's French site a few miles south of Paris. These products are used widely in the packaging and bookbinding sectors and we are particularly strong in food packaging and carton closing.
We are one of only a handful of companies that still manufactures jelly glue and starch based adhesives. Over the years these products have been replaced with synthetic products – but are making a strong come back because of their excellent sustainability and environmental credentials.